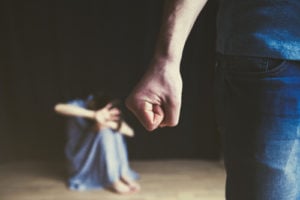 Domestic violence across the United States is a serious problem, and in 2016 New Jersey had over 63,000 domestic violence offenses. With such a high number of offenses, it would seem logical there would be a nearly-equivalent number of arrests. However, there were only 16,000 arrests for domestic violence during the same period. Very often, arrests and charges are dismissed because of a lack of evidence regarding the event.
Reporting Domestic Violence in West Orange, NJ
In order for an individual to be prosecuted for domestic violence, the incident must be reported to law enforcement in the city or county where the event occurred, and generally speaking, in order for the charges to be successful, the victim must be willing to participate in the prosecution of the event. Additionally, there are limitations on how much time can pass before charges can no longer be filed. In New Jersey, charges for domestic violence cannot be filed more than five years after the date of the incident, unless the accused individual attempts to flee or avoid prosecution, in which instance the statute of limitations is tolled – meaning that it stops running and the person sought can be charged with domestic violence, even if arrested outside the five-year window. However, if that five-year window has passed, charges may not be brought against the accused.
Prosecution of Domestic Violence in West Caldwell, NJ
Once an instance of domestic violence has been reported to police, the decision as to whether to "press charges" is out of the hands of the victim. The city or county prosecutor where the incident occurred will review the evidence gathered by police and the statements provided by the witnesses and the victim (if any) and make a determination as to whether the evidence is sufficient to criminally charged the alleged assailant with domestic violence. The cooperation of the victim is helpful to ensuring a conviction, but is not necessary, and very often prosecutors are unwilling to drop charges even if requested by the victim.
Consequences of Being Convicted of Domestic Violence in Maplewood, NJ
Being convicted of domestic violence in West Orange, NJ can have serious and lasting civil and criminal results. Convictions can result in an individual losing visitation rights with children, loss of the right to own a firearm, as well as financial damages if a civil action is successfully pursued by the victim. If the domestic violence charges occur during a period in which a divorce is being pursued, it may make the claims of the charged individual related to visitation and other matters more difficult, even if the claims are unsubstantiated.
Contact an Experienced Verona Family Law Lawyer About Your Domestic Violence Charges in New Jersey
If you are in the process of filing for divorce and have recently been accused of domestic violence, or want to pursue action against your spouse, your choice of legal counsel matters as it can affect aspects of your divorce including child custody and visitation rights. The New Jersey family law attorneys at Nitti & Nitti represent clients throughout the state, including North Caldwell, West Caldwell, and Livingston.  We understand how challenging this time can be for you, which is why we will fight hard to protect your interests, and the interests of your loved ones, throughout the legal process. 
The articles on this blog are for informative purposes only and are no substitute for legal advice or an attorney-client relationship. If you are seeking legal advice, please contact our law firm directly.